From March 12 to 15, 2016, the Port Moody Minor Hockey Association (PMAHA) held their Initiation Spring Break Tournament & Jamboree, with 525 young players in attendance. dazil Internet Services was proud to be a "silver level" sponsor, with our logo appearing on posters, banners, and participant t-shirts. Our sponsorship funds will be put towards the purchase of development coaching sessions for the kids enrolled in the Port Moody H1, H2, H3 and H4 Hockey programs.
Along with our sponsorship, we also volunteered at this great tournament, and we look forward to participating in future PMAHA events!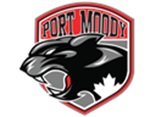 The Port Moody Minor Hockey Association (PMAHA) is a community-based, non-profit organization that provides a complete minor hockey program. Registration is open to all boys and girls (aged 6 to 19 years) residing in Port Moody, and the association is made up of over 400 players. PMAHA offersplaying levels for both recreational players and those who'd like to play at more competitive levels.

For more information about PMAHA, please visit their website at www.pmaha.com.